Welcome to the Crash Fever Wiki!
A wiki dedicated to Crash Fever (クラッシュフェーバー), an iOS and Android game developed by Wonderplanet, Inc. It is a combination puzzle-battle game with tons of cool characters to collect!
Check out our Unit List for a complete list of the units currently available in Crash Fever Global!
Events & Campaigns
Current Event Quests
Current Hatchers
This section currently outdated.
Description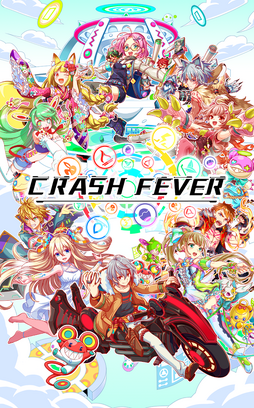 Features:
1. A "feel-good" experience, and all you have to do is tap!
Crash Fever is a frenetic RPG with simple, tap-based controls. The game delivers thrilling gameplay with a single tap, including epic panel-shattering chain reactions, crash skills with over-the-top animations, and even a table-turning Fever mode!
2. An exhilarating, fun-loving spin on a virtual world!
Crash Fever features a pure white background, rounded design elements, and all sorts of animations to make you feel like you're floating in another world. This unprecedented bright and pop-styled virtual world only intensifies the "feel-good" experience!
3. Four-player co-op feels even better!
Log in with friends to play co-op with up to four players. Four players means four times the fun as you work together to decide which panels to smash and when to enter Fever mode!"